Bus Transfers To and From Tijuana Airport



Buses from Tijuana International Airport with Bus Routes and Times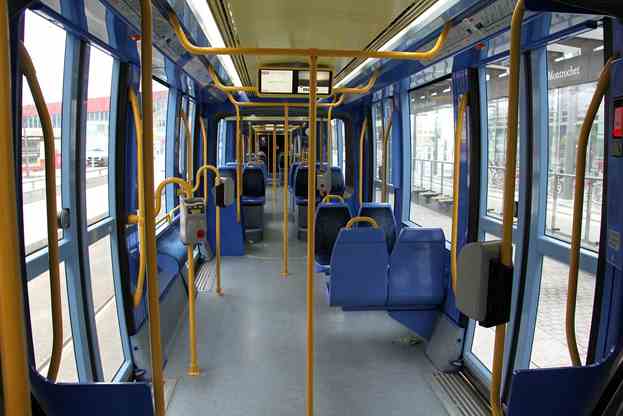 After arriving at Tijuana International Airport, please make sure to collect your entire luggage from the baggage claim area before proceeding to the chosen means of transfer. Transfer options available are rental cars, taxis and buses or private transfers/shuttles.
The airport is a bi-national airport with the Main Terminal (Terminal 1) and the airport located in Mexico and a passenger terminal called Cross Border Terminal, CBX for short, on the American side. A pedestrian Border Bridge connects the two terminals.
The CBX Terminal handles check-ins and processes arriving passengers from and to the US which means it has US Customs and Immigrations, but there are no flights departing or arriving on the US side. Bus transfers from or to CBX are listed separately below.
Buses at Tijuana Airport – Main Terminal, Mexican Side
Buses depart from the airport bus station (Central de Autobuses – Aeropuerto, also called Terminal Terrestre) located a couple of minutes' walk to the right after exiting Terminal 1.
To Tijuana -- It is possible to transfer from Tijuana Airport to central Tijuana (Zona Rio and Zona Centro) via public transportation buses. The buses run all day, but the times of departure are irregular. Fares are low at less than 1.00 USD (around 12.00 MXN) and the travel time will vary, but it's recommended to estimate for 40 minutes.
To Other Destinations – There are several companies that offer their services at Tijuana Airport.
         Destination                       Bus                                Operator Frequency
Culiacán                     ACN Autobuses                         8 departures per day
Mexicali                       Greyhound                              5 departures per day
Mexico City                 ACN Autobuses                         4 departures per day
Los Angeles, USA       Greyhound, ACN Autobuses         4 departures per day
Tepic                          ACN Autobuses                         4 departures per day
Ciudad Obregón          Greyhound                               4 departures per day
Guadalajara                Greyhound, ACN Autobuses       3 departures per day
Ensenada                   ACN Autobuses                         2 departures per day
Buses at Tijuana Airport – CBX Terminal, US Side
After clearing the arrivals procedure, customs and immigrations at the CBX Terminal it's time to proceed to the transfer.
Damaris Express provides the Cross Border Xpress Shuttle, as the currently only authorized shuttle transportation provider, between CBX and these airports:
Route Los Angeles – Goes to Santa Ana, Anaheim, Huntington Park and downtown Los Angeles
Route San Diego – Goes to Santa Fe Depot and San Diego Airport Terminals 1 and 2
Route San Ysidro – Goes to Las Americas Outlets and San Ysidro
Route Riverside – Goes to Escondido, Moreno Valley, Pomona, Perris, Riverside and Temecula
Route Fresno/Sacramento – Goes to Lamont, Bakersfield, Delano, Tipton, Tulare, Goshen, Dinuba, Selma, Fresno, Madera, Merced, Modesto, Turlock, Stockton, Lodi and Sacramento.
For more information, reservations, details of routes and schedules, please visit the Damaris Express website.