Taxi Transfers To and From Tijuana Airport



Tijuana International Airport Taxis - Fares, Distances and Where to Find Them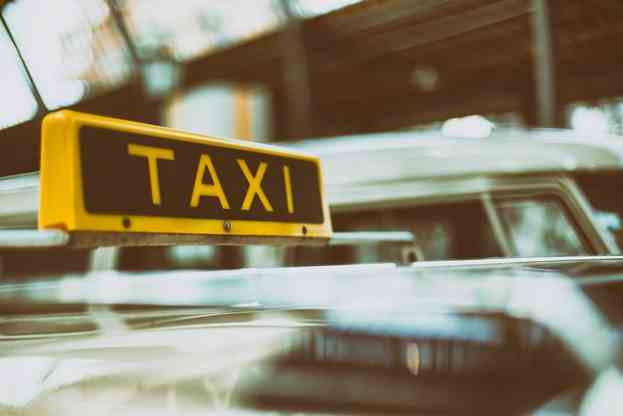 When arriving at Tijuana Airport, please remember to collect your luggage before proceeding to exit the airport. TIJ is a bi-national airport and the airport and its main terminal is located in Mexico. The airport also has a terminal on the US Side of the border called CBX (Cross Border Xpress). Transfer options available on both sides are rental cars, buses and taxis.
Taxis are a safe way of travelling in Mexico and most taxi drivers are friendly.
Taxis at Tijuana Airport – Main Terminal, Mexican Side
According to Mexican law only authorized taxis are allowed to pick up passengers on airport grounds. The official taxis are from SAAT (Servicio Aeroportuario de Autotransporte Terrestre/Terrestrial Transport Airport Service), an airport government-leased taxi company, also referred to as an airport-union.
These taxis can be found right outside the terminal.
However, it's possible to grab taxis from other taxi companies from just across the road as that area is not on airport grounds.
The official taxis are more expensive. If the taxi of choice is from a non-union taxi company from across the road it will be either Taxi Libres (white and orange vehicles) which operate on taximeters and its' recommended to negotiate the price before getting into it or take a taxi operating on fixed rates.
The journey to downtown Tijuana will take around 20-25 minutes and the fare will be around 10 USD/215 MEX.
RideShares are available through Uber, Curb or Rideyellow, which will also be from across the street due to the law. Transfers are requested through the company app.
Taxis at Tijuana Airport – CBX, US Side
Taxis at CBX can be found in front of the terminal building and drivers have been previously vetted by the CBX staff.
A taxi from Tijuana International Airport – CBX Terminal to San Diego will cost around 75 USD and will take approximately 45 minutes depending on traffic and the location of the final destination.
RideShares – RideShare companies Uber and Lyft provide transfers from CBX. Rides are requested through the chosen company's app.